Professional Profile as a Specialist Translator
---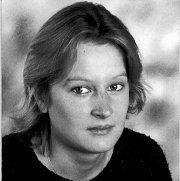 I started my career as a freelance specialist translator in 1998. Since that time, my one-woman company TÜES has evolved continuously. In the course of time, I have entered into cooperation with colleagues who are native speakers of French and English. This cooperation and the exchange of knowledge helps us to satisfy the growing quality demands of our customers in an increasingly globalised environment. As I will be your point of contact for all specialist services offered I would like to introduce myself briefly.
My name is Eva Schwarz.
My professional career as a specialist translator
I started my professional translator education in France at the University of Nantes in 1985. After a year, I returned to Germany, however, and continued my studies at the Faculty of Translation, Interpreting, Linguistics and Cultural Studies FTSK of the University of Mainz in Germersheim. In 1990, I took my graduation to become a master of translation (Diplom-Übersetzerin).
At the beginning of my professional career, I worked as an employee in different sectors including process engineering, civil engineering, air-traffic control and cosmetics. During these years of employment, I have gained professional experience and specialist knowledge. This expertise formed the basis of my subsequent specialisation. Since 1998, I have been working as a freelance specialist translator.
My professional skills and goals
The translation and localisation services I offer give priority to quality management and orientation towards the client's needs.
I have specialized in specific fields of engineering, where I can offer specialist knowledge and experience in translation. These fields are HVAC, structural engineering and civil engineering. My translation work is based on the stipulations of relevant EU standards such as DIN EN ISO 17100. My hardware and software ensure professional translation work and data security for my customers
I can offer comprehensive solutions that go beyond traditional translation including localisation of advertising texts and website contents or review and text optimisation. Customer-friendly office hours, short response times and reasonable prices round off my service package.
So, if you agree with me that a translation should read as if the text was originally written in German, we should get in touch.
You can find further information in my profiles on the website of our professional association BDÜ and at TranslationDirectory.